Art Parties
Art parties hosted by one of our Artbae In-House Artists combine casual fun with creative expression! Think of it as an artistic Happy Hour: Each party will begin with a wine tasting or champagne toast (or sparking juice for our kiddie parties), followed by a two-hour painting session at the Creative Saints Loft or a venue of your choice. One of our talented artists will demonstrate basic and advanced painting techniques and fundamentals of art, while leading participants step-by-step, both individually and within the group, to recreate the featured artwork selection.
Pricing
$30 per person (15 person minimum)
*Price includes charges for labor, transportation (for traveling parties) and all painting supplies to include canvases, paints, brushes, disposable smocks, etc.
*Complimentary bottle of wine or champagne provided for every 5 guests
*Tables and chairs to accommodate guests are not provided for traveling parties
*Adult and kid-friendly parties are both available
Painting Selection
The featured artwork selection can be chosen in the following ways:
Client's submission (must be submitted to info@artbaeonline.com and approved beforehand)

A custom painting can be designed specifically for the party for an additional $75.00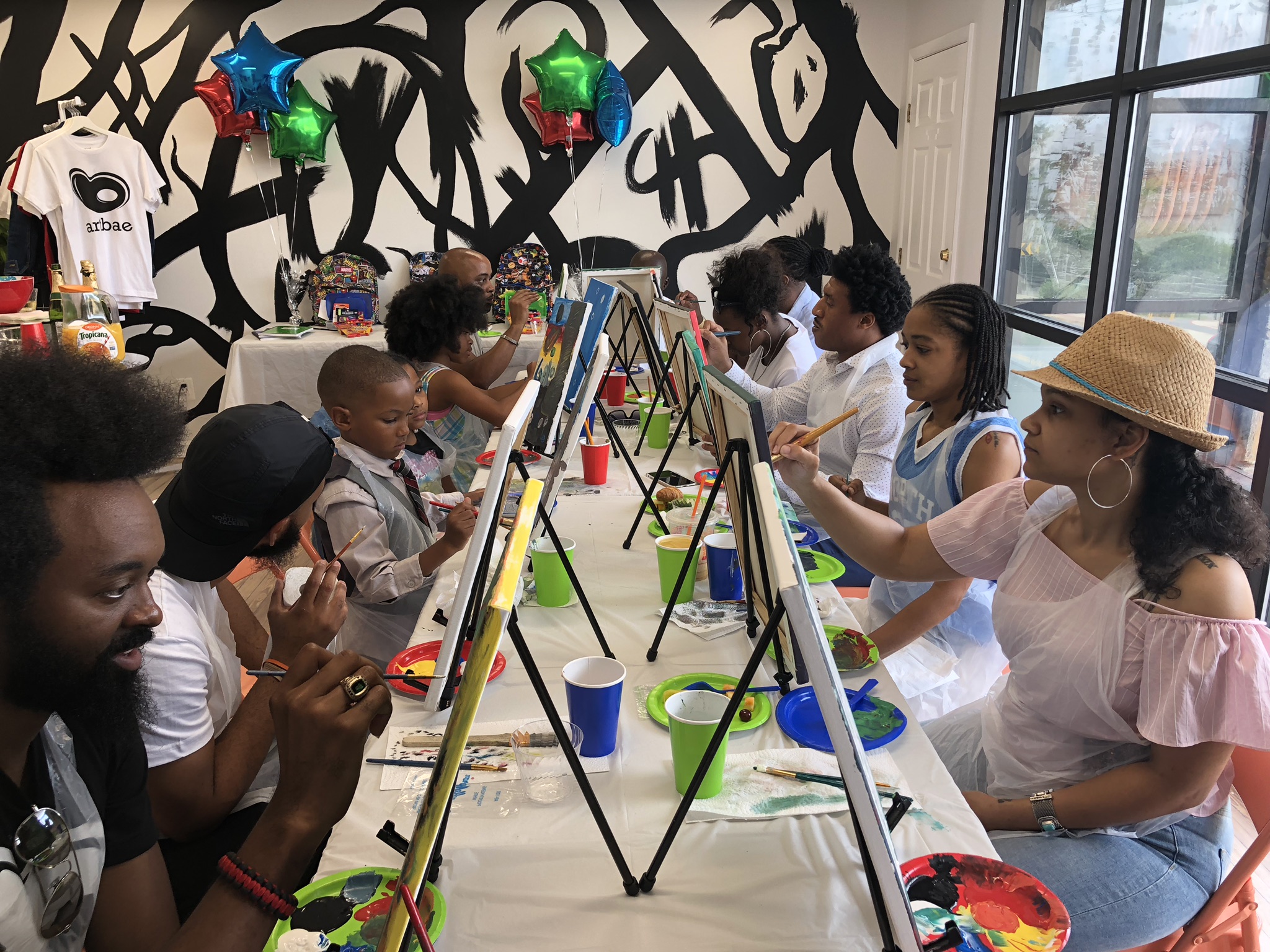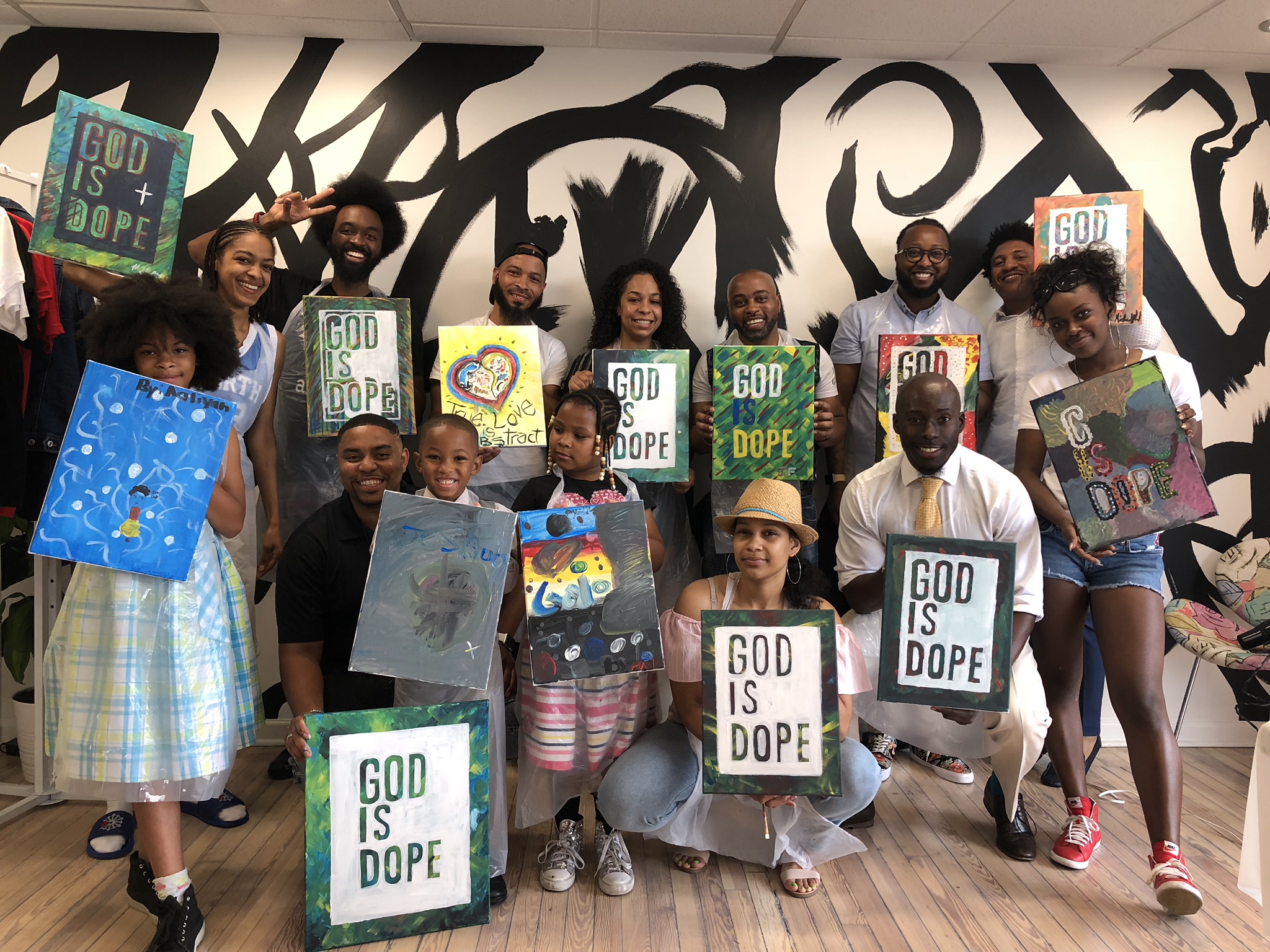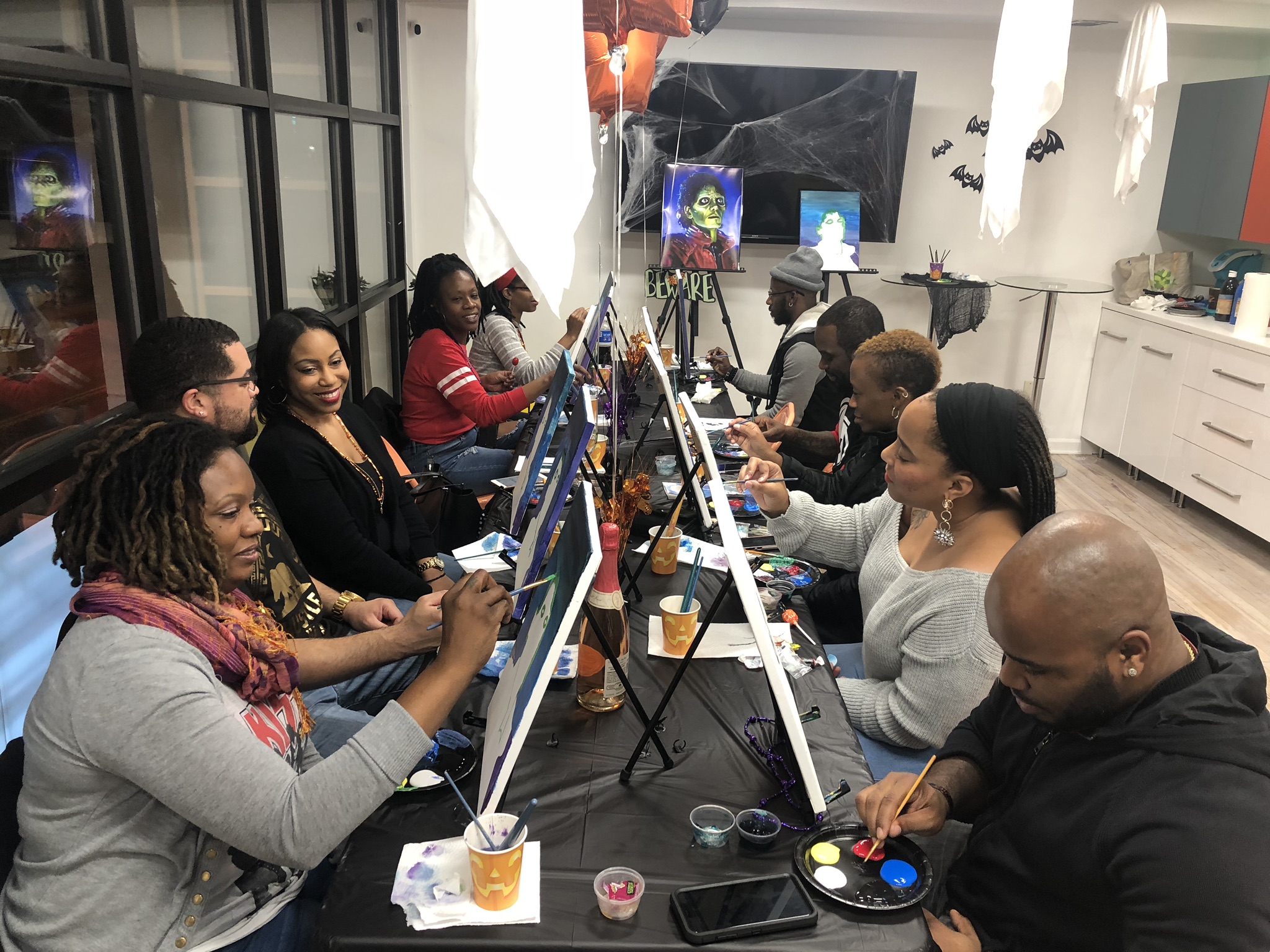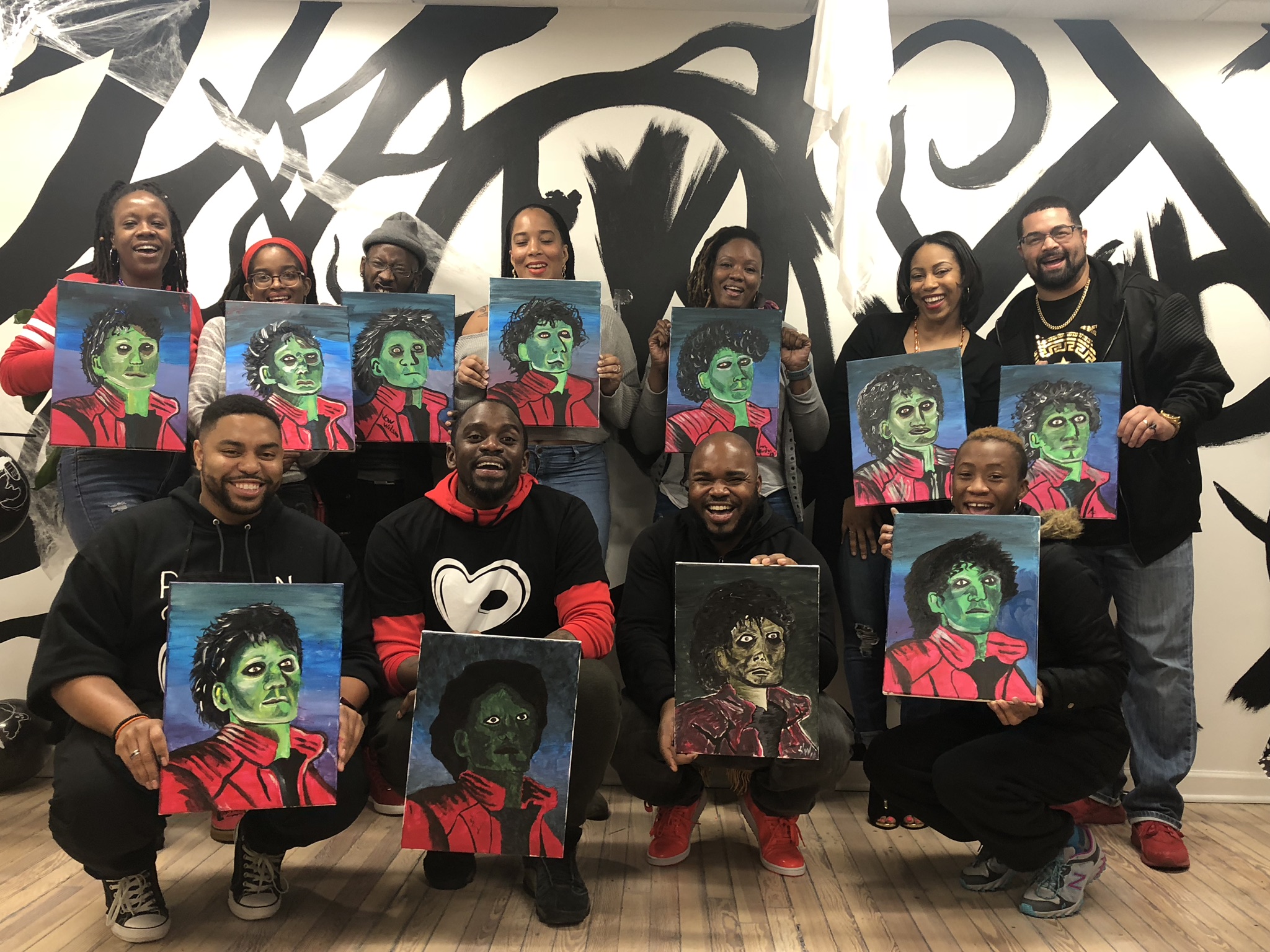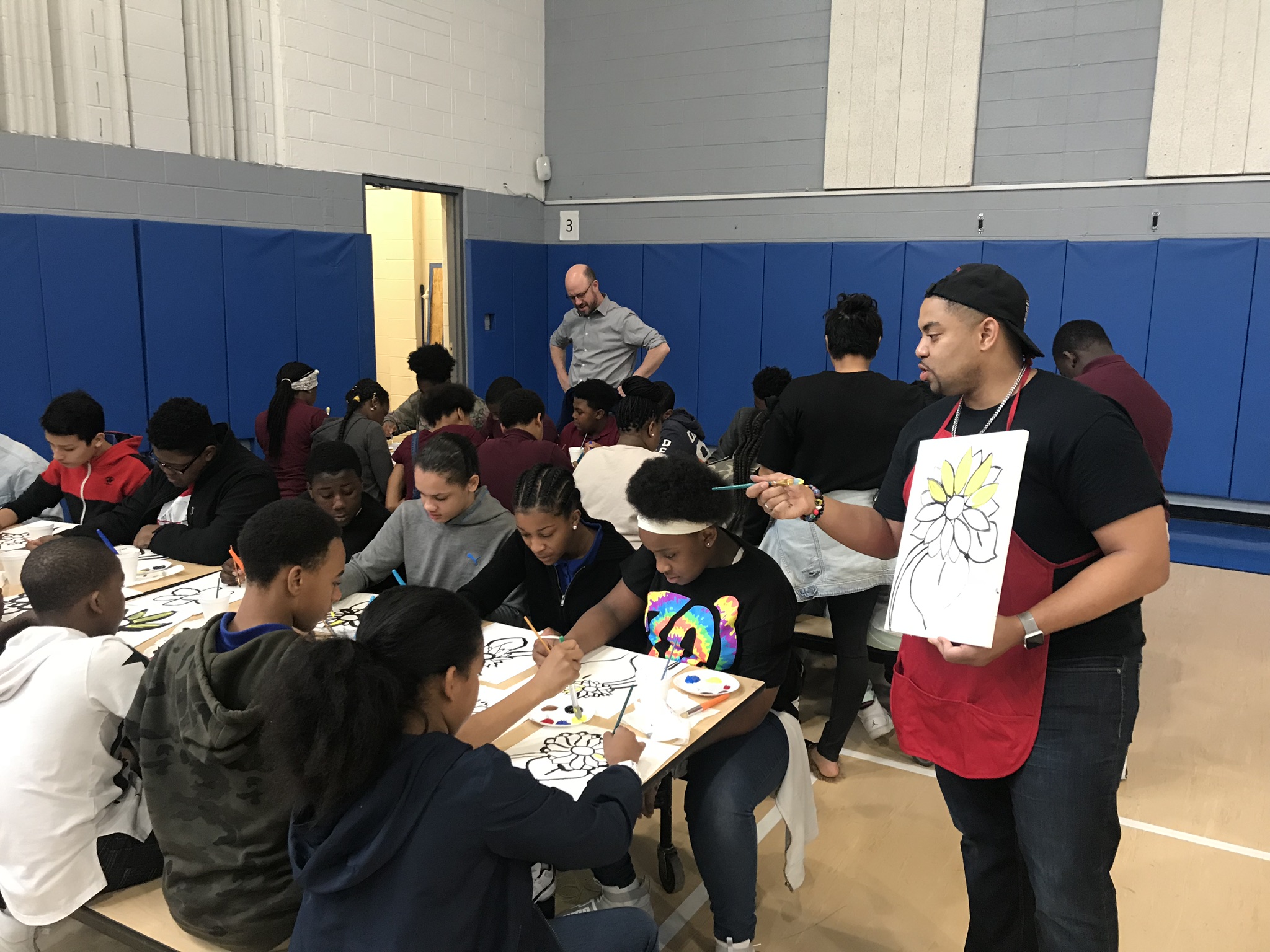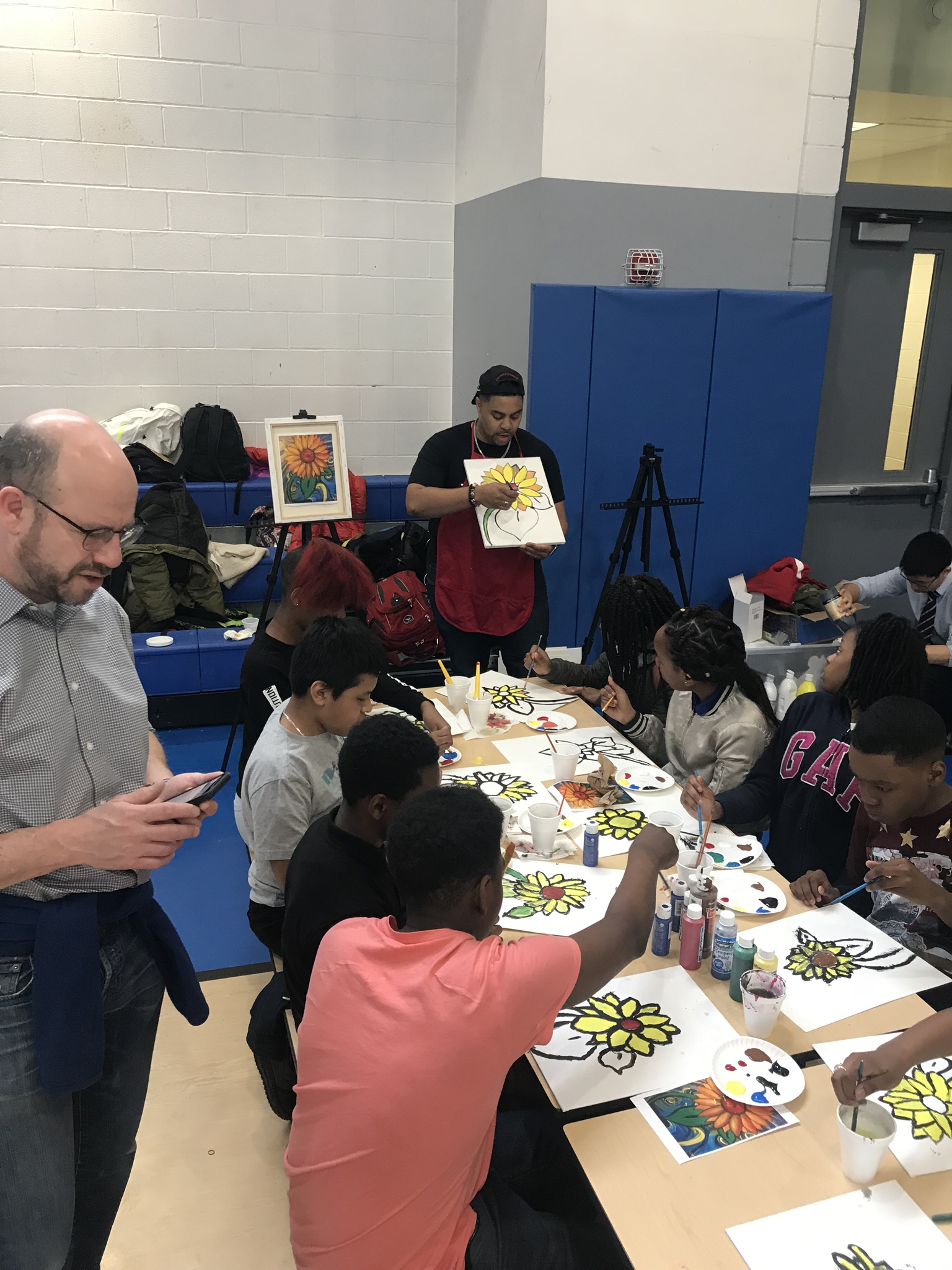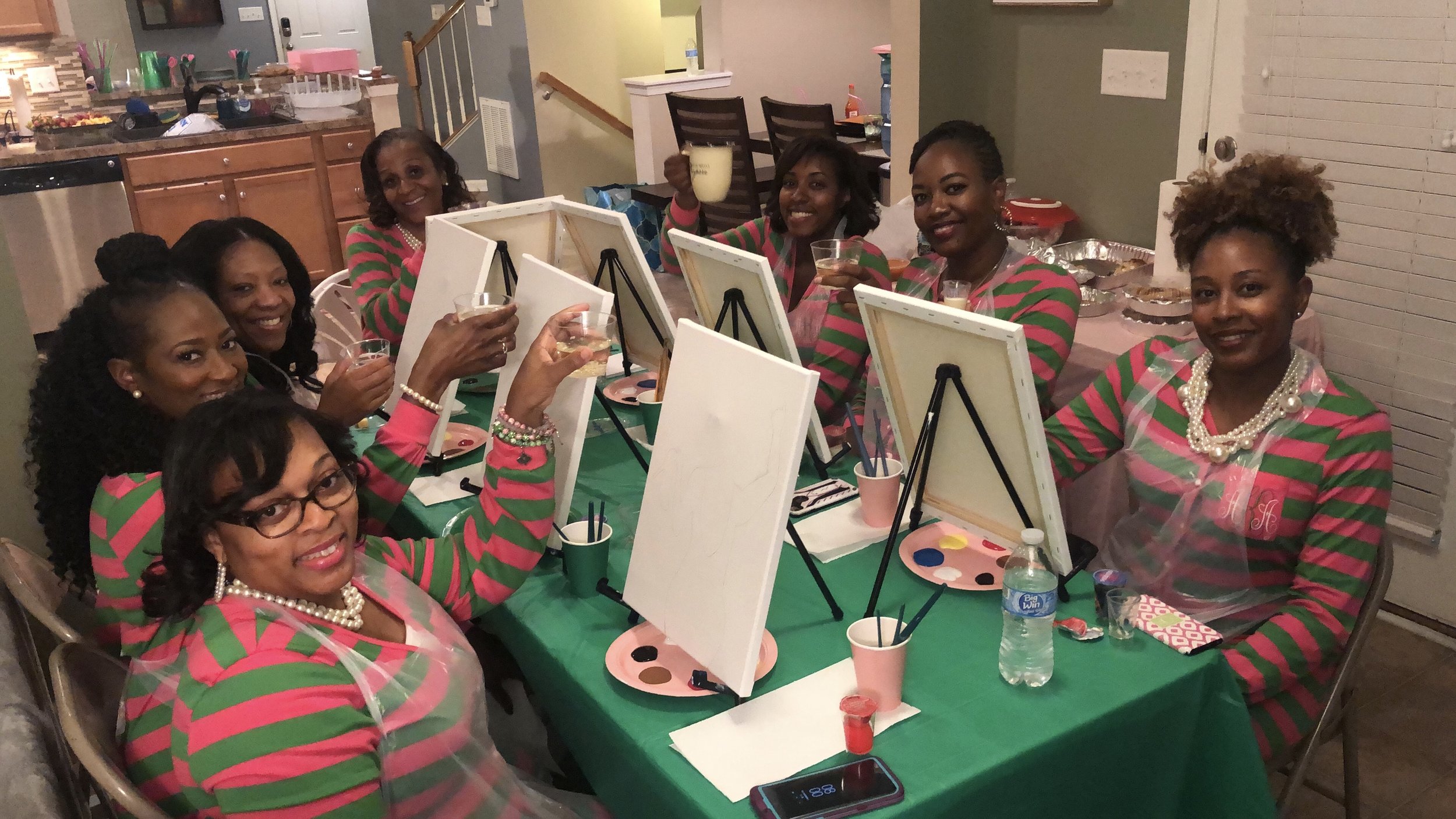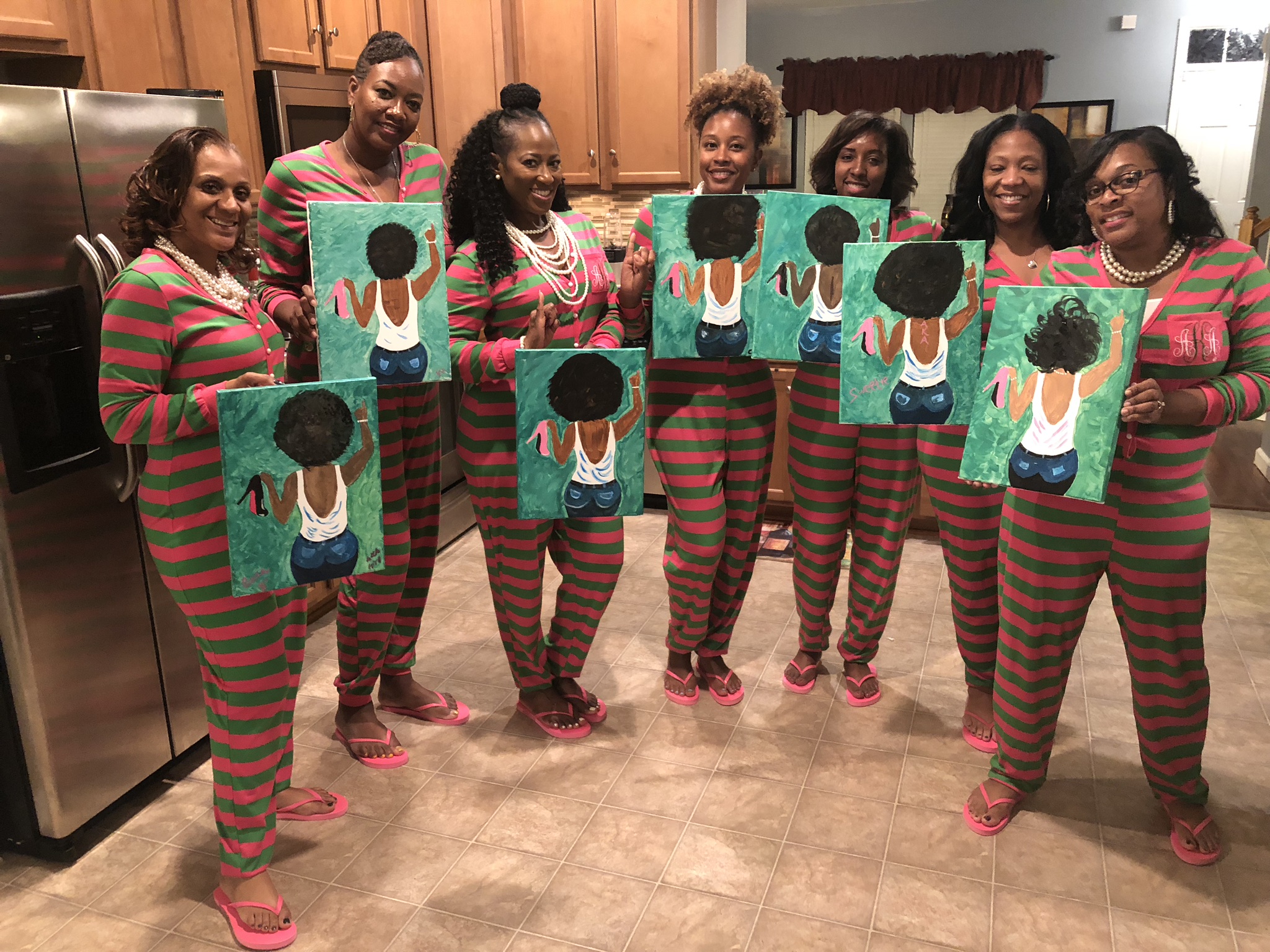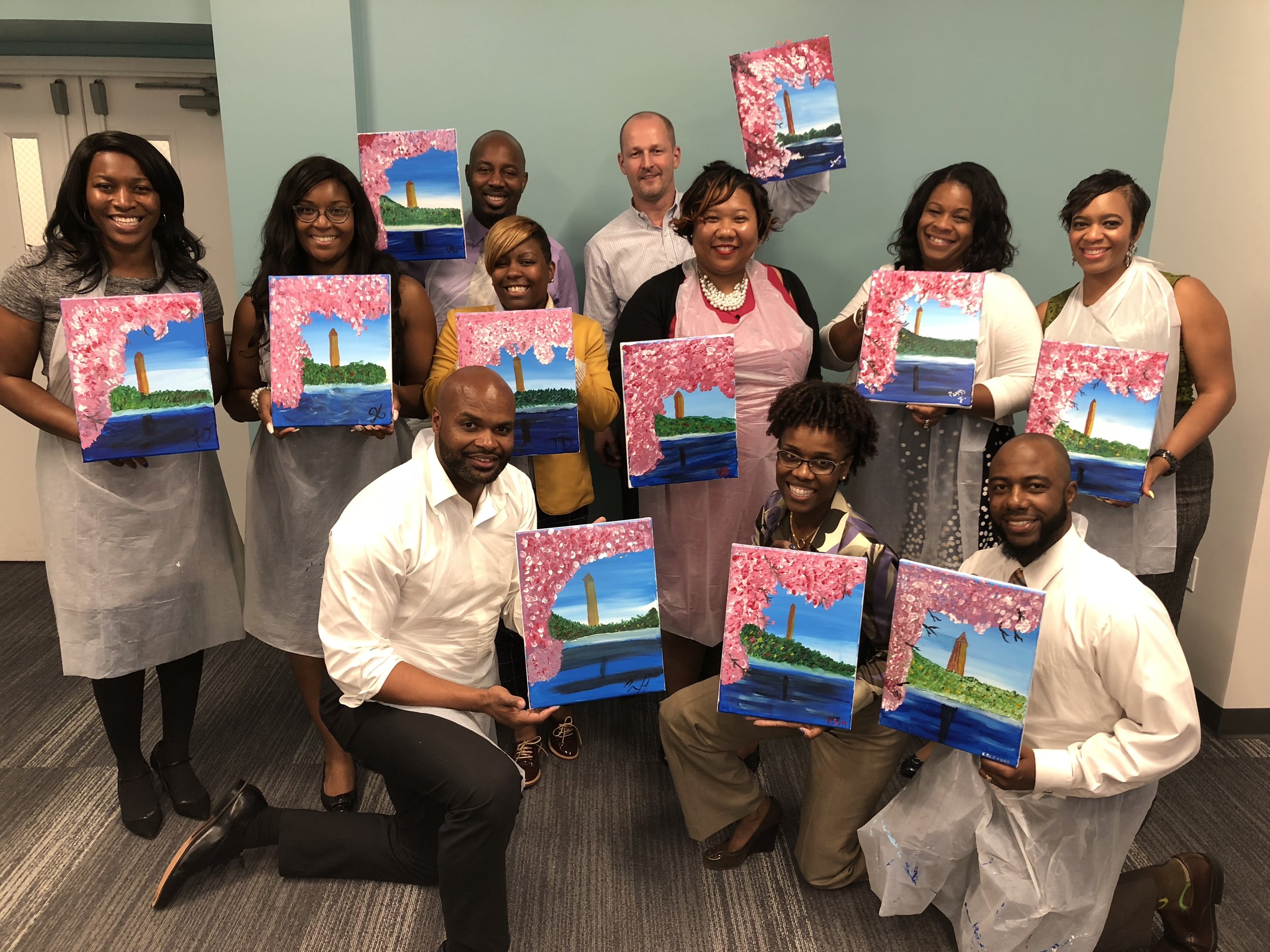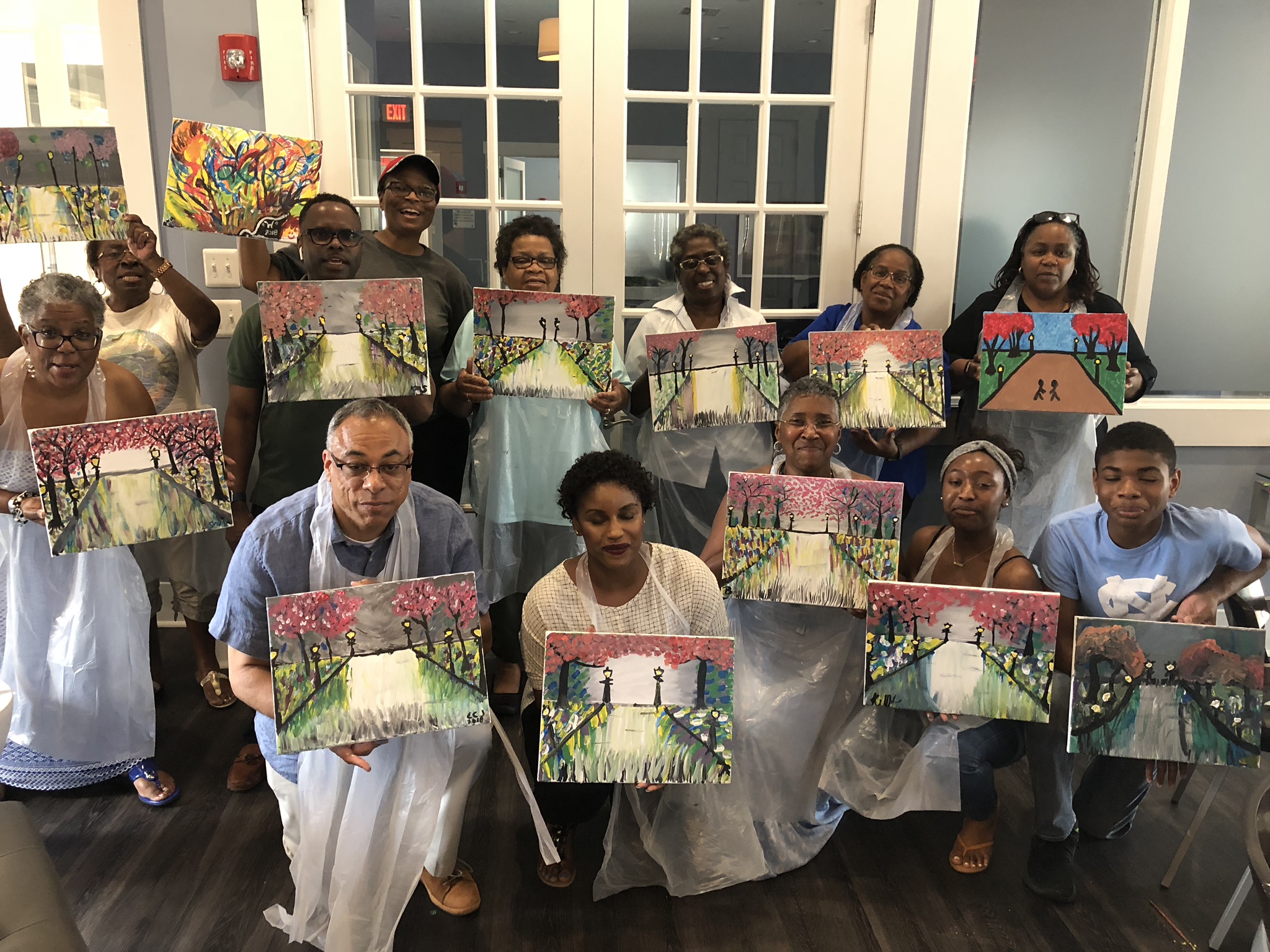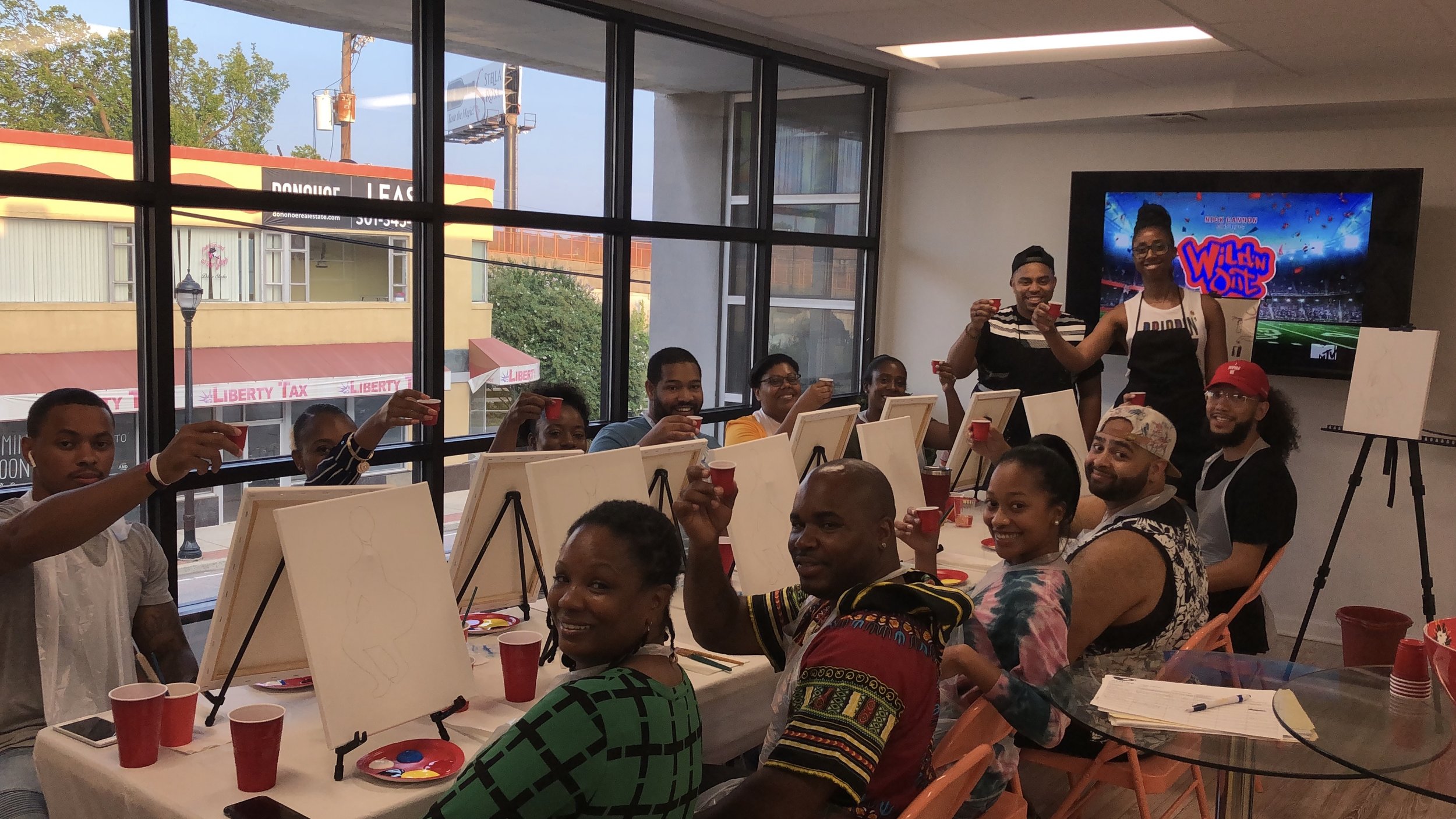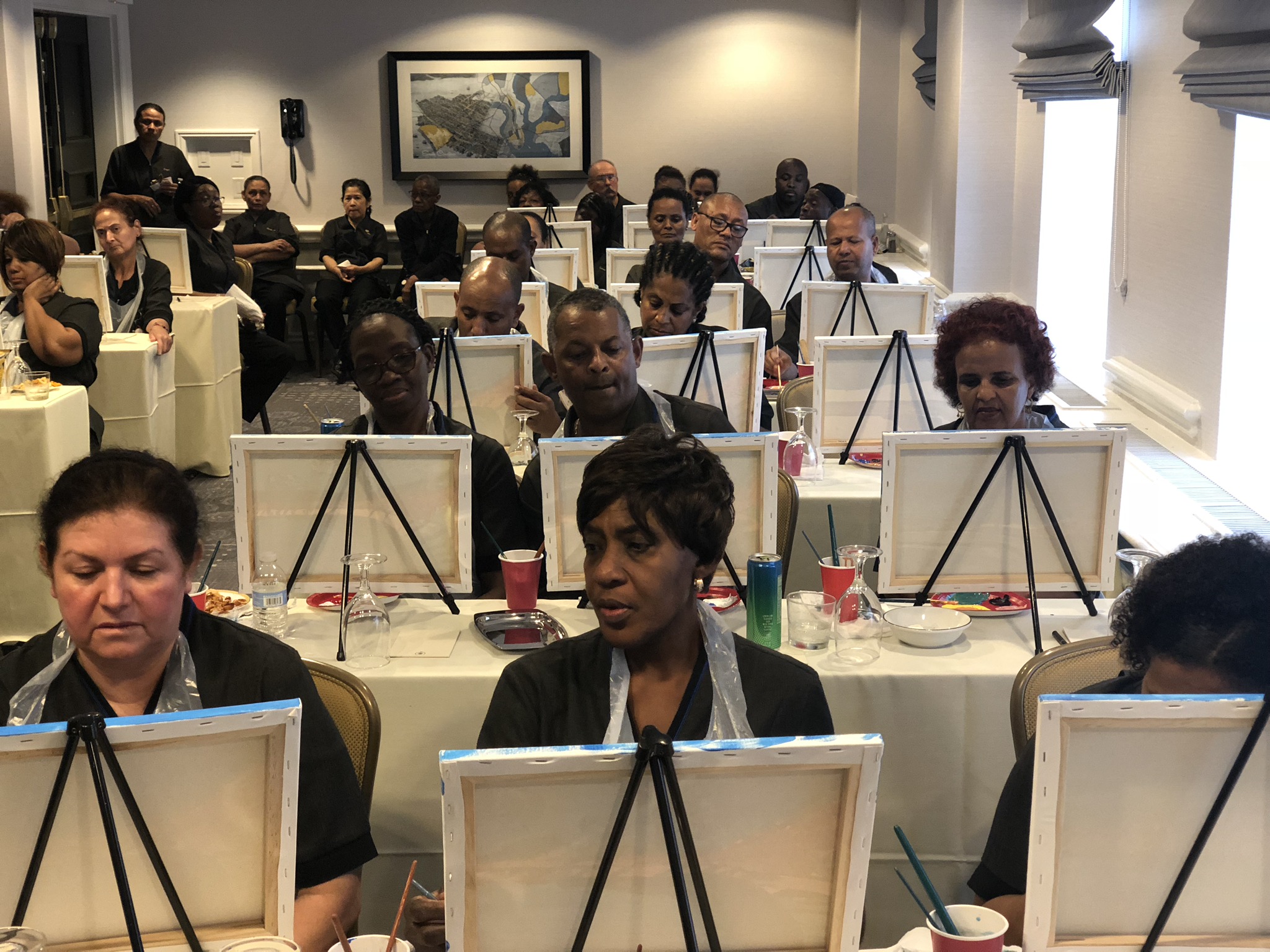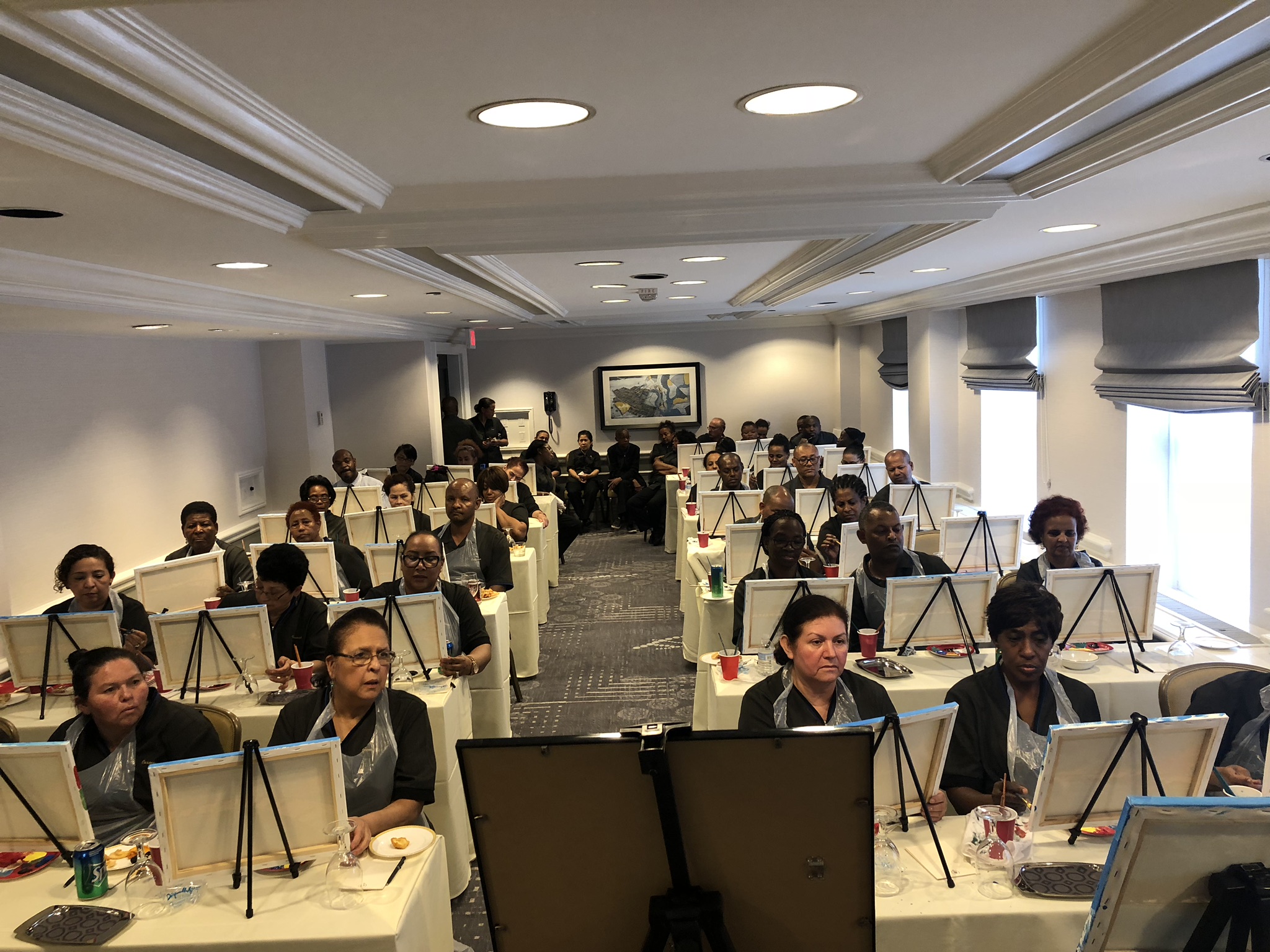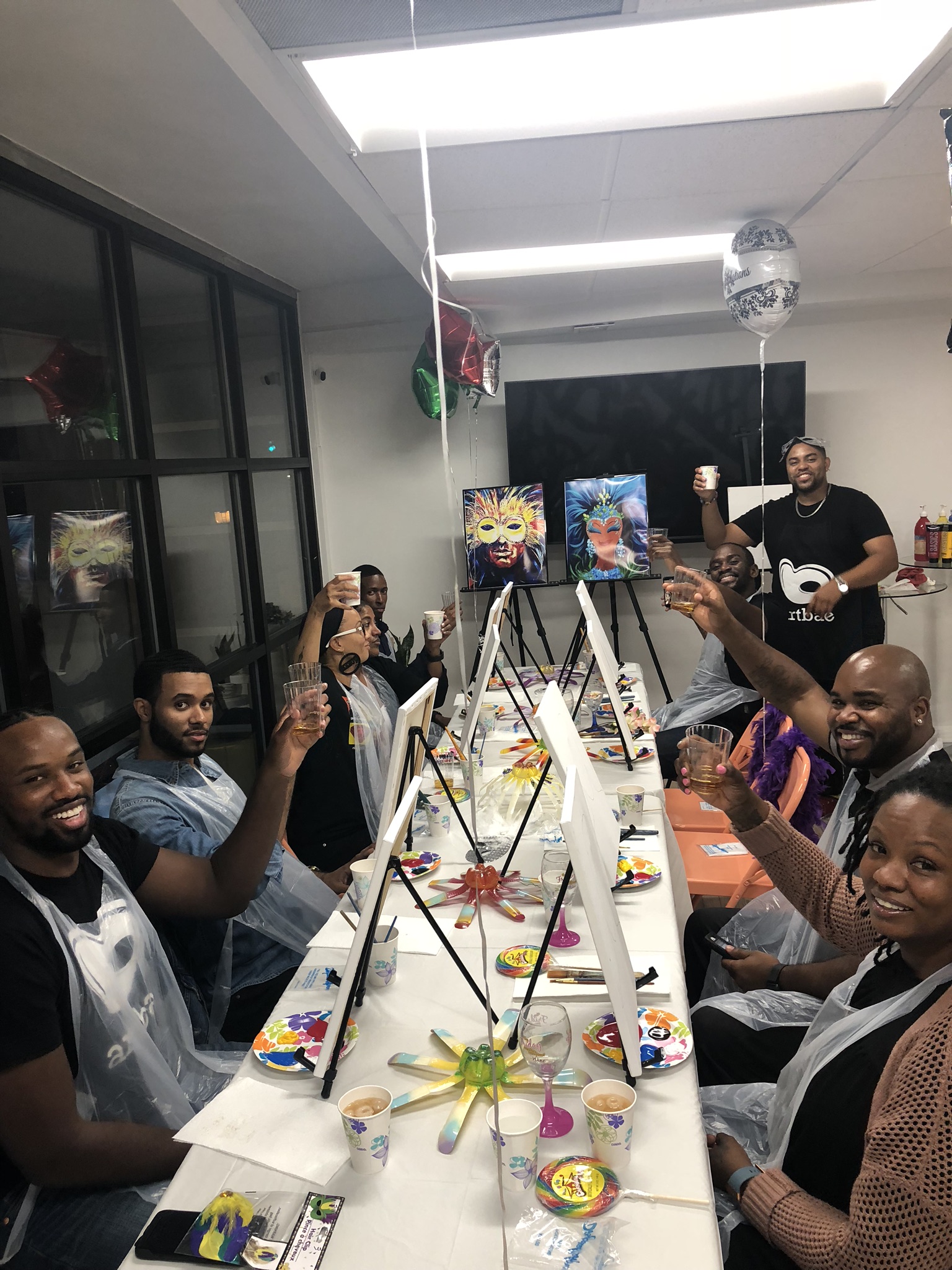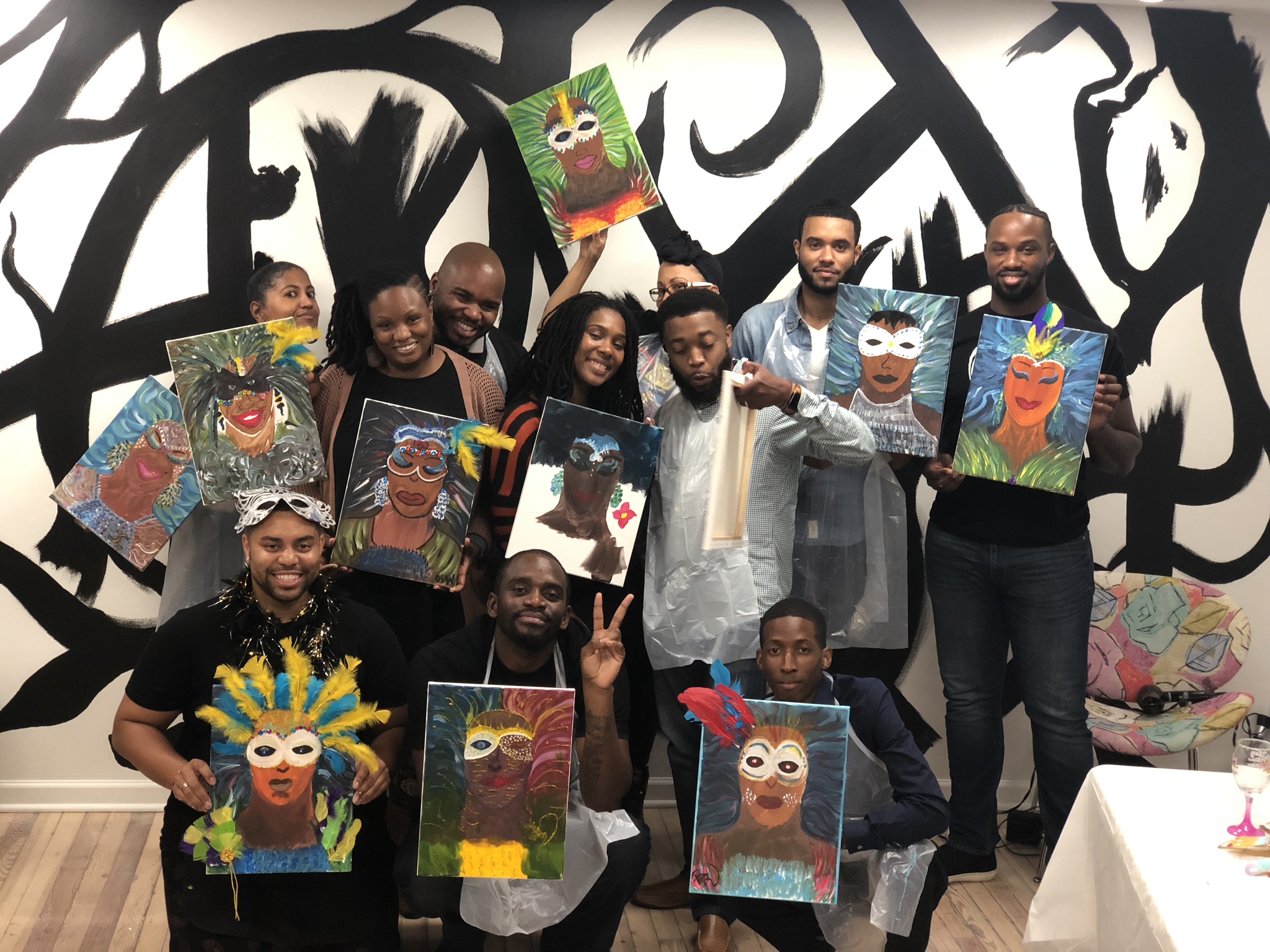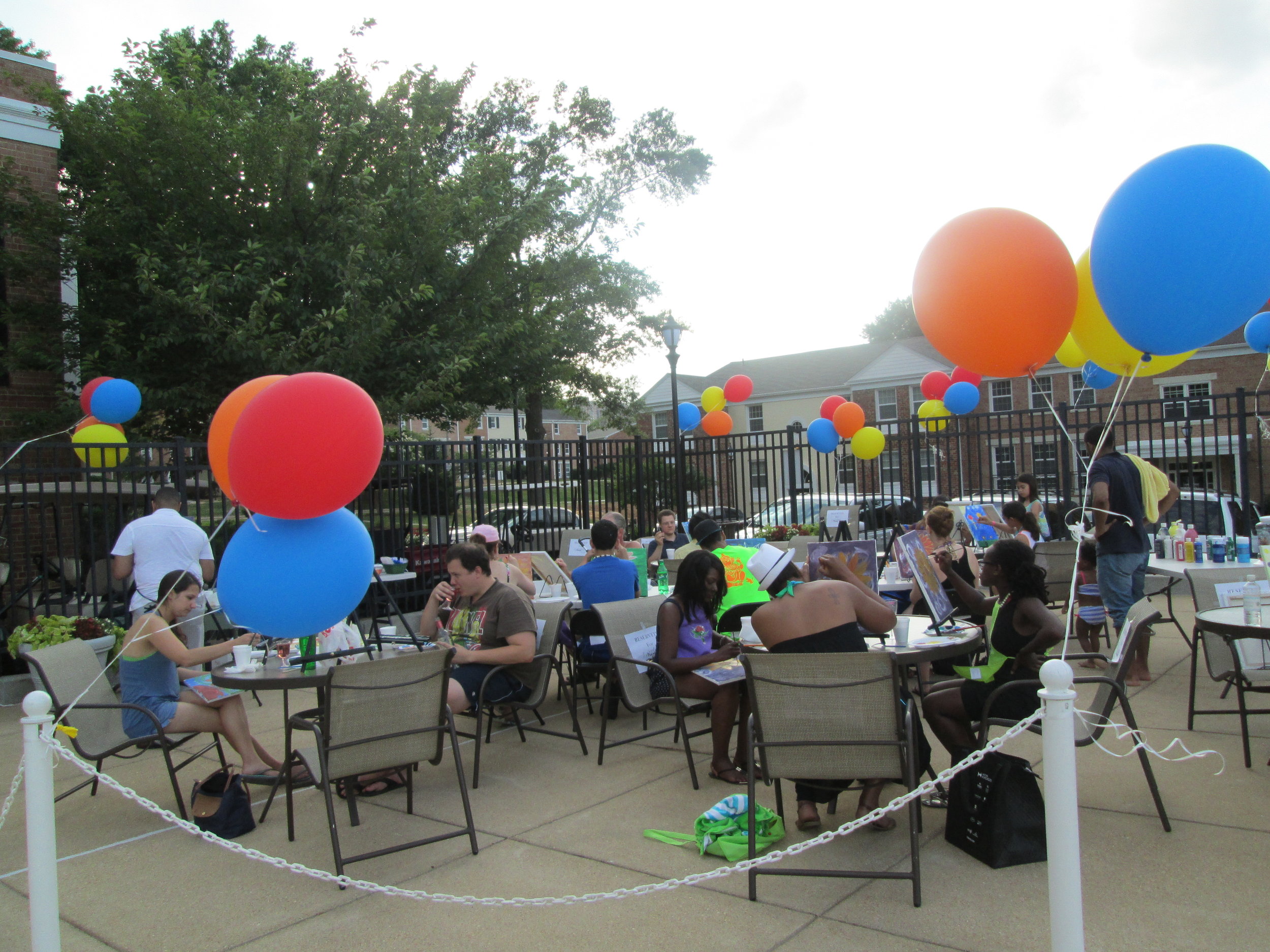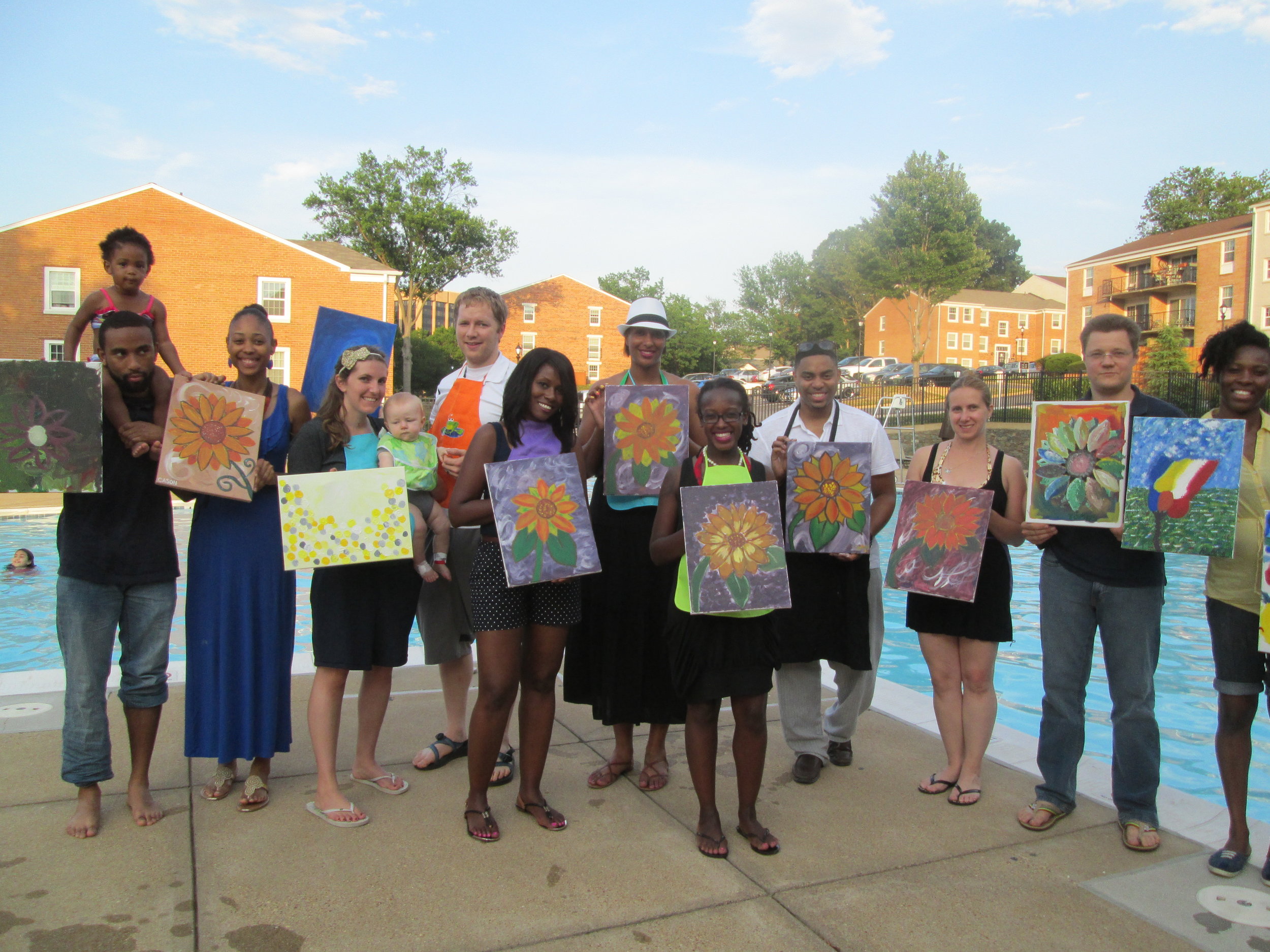 Book Your Art Party Today!
Fill out the submission form below, and someone from our Artbae artist team will get back to you shortly!
Creative Saints Loft
5124 Suite B, Baltimore Ave.
Hyattsville, MD 20781